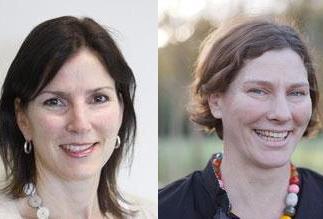 This annual list honours researchers who have assisted, inspired or challenged their peers and are cited 99% more often than other researchers in their area.
The list represents some of the world's most influential scientific minds, this year celebrating some 3,000 researchers across the globe.
Professor Elizabeth Eakin and Associate Professor Genevieve Healy of the School of Public Health heave been honoured for their social sciences research.
Acting Executive Dean and Deputy Vice-Chancellor (Research) Professor Robyn Ward was thrilled for the researchers and said being named on the list is a clear sign that their research is cutting edge.
"I extend a huge congratulations to the researchers listed this year, an honour that is testament to the quality of research being conducted across our Faculty," Professor Ward said.
"The hi-cite list acknowledges the work of our researchers and is a sign of the impact their work is having in their chosen field."
Professor's Healy and Eakin are joined by thirteen other University of Queensland researchers cited on the list for 2016.
Read the full article on UQ news.