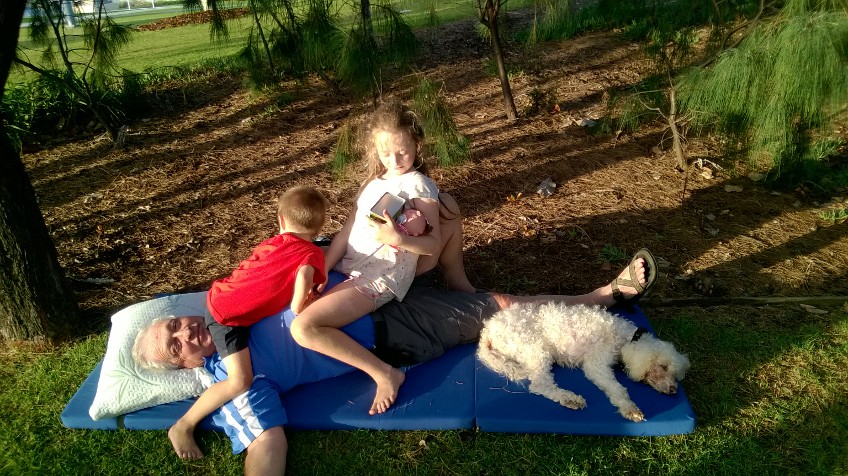 After 43 years of continuous service, including more than 20 years as a Professor, Jake Najman is retiring from The University of Queensland.
A desire to create positive change in the world, at a time of intense social and political activity, led Jake to enrol in Australia's first School of Sociology at The University of New South Wales in 1966. His honours (first class) and PhD degrees dealt with health and disease in Australia.
"At the time there appeared to be an opportunity to participate in changing the world. Sociology students were engaged in political activity and the prospect of doing 'good' on a national and global scale was highly motivating," he said.
In 1973, Jake accepted a joint appointment at UQ's Department of Social and Preventative Medicine (the School of Public Health's predecessor) and the School of Social Science to teach into a newly designed medical school curriculum that included more specific training in the areas of psychology, sociology and general practice subjects.
"Teaching medical students was a joy. The students were generally bright and demanding. The course was primarily lecture-based so a small number of staff could service a large number of students. Efforts to make the course interesting and relevant to students were well rewarded while poor lectures would see the students simply not attend or walk out of the lecture theatre. In hindsight this was an excellent training ground," he said.
Since then, Jake has taught extensively in the fields of social research methodology, health inequalities and social factors influencing health and illness. In 1993 Jake was appointed Head, School of Anthropology and Sociology, and then in 1995 Professor and Head of Anthropology and Sociology. He has supervised the completion of 35 PhDs with several of these students progressing to become Professors at other universities.
In 2001, Jake became Director of the Queensland Alcohol and Drug Research and Education Centre (QADREC) at UQ's School of Population Health (renamed the School of Public Health in 2015). Under his guidance, QADREC emerged as a leader in alcohol and drug research and training and continues to contribute to the world's best practice in the field.
Jake's most notable research commitment has been as founder and lead investigator for Australia's only major pre-birth cohort study, the Mater-University of Queensland Study of Pregnancy (MUSP), which recruited more than 8000 pregnant women from 1981 to 1983. These study participants, and their children, were periodically surveyed over 30 years in order to examine the causes of mental and physical health throughout the life course. To date, this research has produced more than 200 papers.
Jake has published an average of over 25 papers a year for the last 5 years and has an H-Index of 48 in Web of Science and 68 in Scopus. His research work continues to be highly cited with 950 citations in 2015 alone and 14,500 citations across his publishing lifetime. Jake has published articles in major A-list academic journals including Addiction, Archives of General Psychiatry, British Journal of Psychiatry, Social Science and Medicine, American Journal of Psychiatry and the American Journal of Public Health. He previously served as Editor of the Journal of Sociology (1997-2000) and is currently an Assistant Editor of Addiction.
During his research career, Jake has received over 80 grants totalling more than $20 million. He currently holds an ARC grant as CIA, another ARC grant as Principal Investigator, and an NHMRC grant as Principal Investigator.
Jake has been an active contributor to a number of community policy activities including serving on the board of Drug Arm and chairing the National Policy Council for Healthy Options Australia. As an inaugural member of the Queensland Coalition for Action on Alcohol he has been able to proactively engage with governments and industry in discussions regarding alcohol policy and legislation. His expert opinions on drug and alcohol policy are often reported throughout the media.
The Academy of Social Sciences of Australia elected Jake as a Fellow in 2002 and he has been identified by the Australian Sociological Association as one of the 25 most influential sociologists in the history of the discipline in Australia.
Although Jake is retiring from his position, he is not planning to retire from his academic work. He is currently supervising eight PhD candidates and intends to continue to apply for grants, publish papers, and contribute his work as an editor and reviewer of journal articles.
"I enjoy my academic work immensely and continue to find it stimulating and energising," he said.
Media: Emma Lee, SPH Communications, e.lee4@uq.edu.au, +61 7 3365 5358.