Since 2020, public health has been a hot topic of discussion – both locally and globally – including the subject of sustainability and the future of the health workforce.
The incredible challenges presented by the COVID-19 pandemic have reinforced the invaluable role of public health professionals and epidemiologists.
Prior to the vaccine rollout, UQ School of Public Health experts helped guide community and government responses to the disease and provided vital advice on how to limit the impact of COVID-19 on Australia.
Our health experts also publicly shared knowledge on complex topics to protect Australians from misinformation, which hindered the pandemic response of many other nations.
Australia has been recognised among the Top 10 pandemic responses in the world, an accomplishment that can be directly attributed to the leadership provided by university-trained public health experts and epidemiologists.
As a global leader in health education, it is crucial that The University of Queensland and our School of Public Health continuously works to improve the training we offer future public health leaders.
The UQ School of Public Health is internationally recognised for its impactful research and world class teaching programs in public health, biostatistics, and epidemiology. Program content is evidence-based and comprehensive, reflecting the School's strong links with leading international agencies including Australian Aid, the World Bank, the World Health Organization, UNICEF and international ministries of health.
"It is our responsibility to ensure that all UQ School of Public Health graduates are prepared to the highest standard – with the latest research and public health approaches – so they are ready to respond to any new or emerging public health issue that may arise in the future," Professor Elizabeth Eakin, Head of School, School of Public Health, said.
In 2021, two of the UQ School of Public Health's postgraduate programs underwent an extensive academic review that involved consultation and input from government and private sector stakeholders, as well as students, alumni, and academic staff.
The review considered how the School could improve the employability of our university graduates – while at the same time, meet the needs and expectations of students, academics, the community and health sector partners.
"Our goal was to innovate the School's program frameworks using the latest evidence-based research, so that our graduates had the capability to creatively tackle any public health challenge that might arise," Professor Eakin said.
As a result of this in-depth review, the UQ School of Public Health proudly launched its new Master of Public Health and Master of Epidemiology programs for Semester 1, 2023 – a streamlined curriculum that includes entrepreneurial education.
These revised programs also include new electives and content that leverage the expertise and synergies with other disciplines across UQ, and include tailored coursework which covers industry-endorsed professional skills to improve employability.
The School fosters an entrepreneurial mindset through partnerships with UQ Ventures, Entrepreneurial Education and Employability initiatives, and embeds authentic entrepreneurial experiences within the postgraduate program suite.
Our review has also enabled further mapping of Indigenous health content in postgraduate programs to align and respond to UQ's Reconciliation Action Plan and the School of Public Health's Aboriginal and Torres Strait Islander Excellence and Impact Strategy.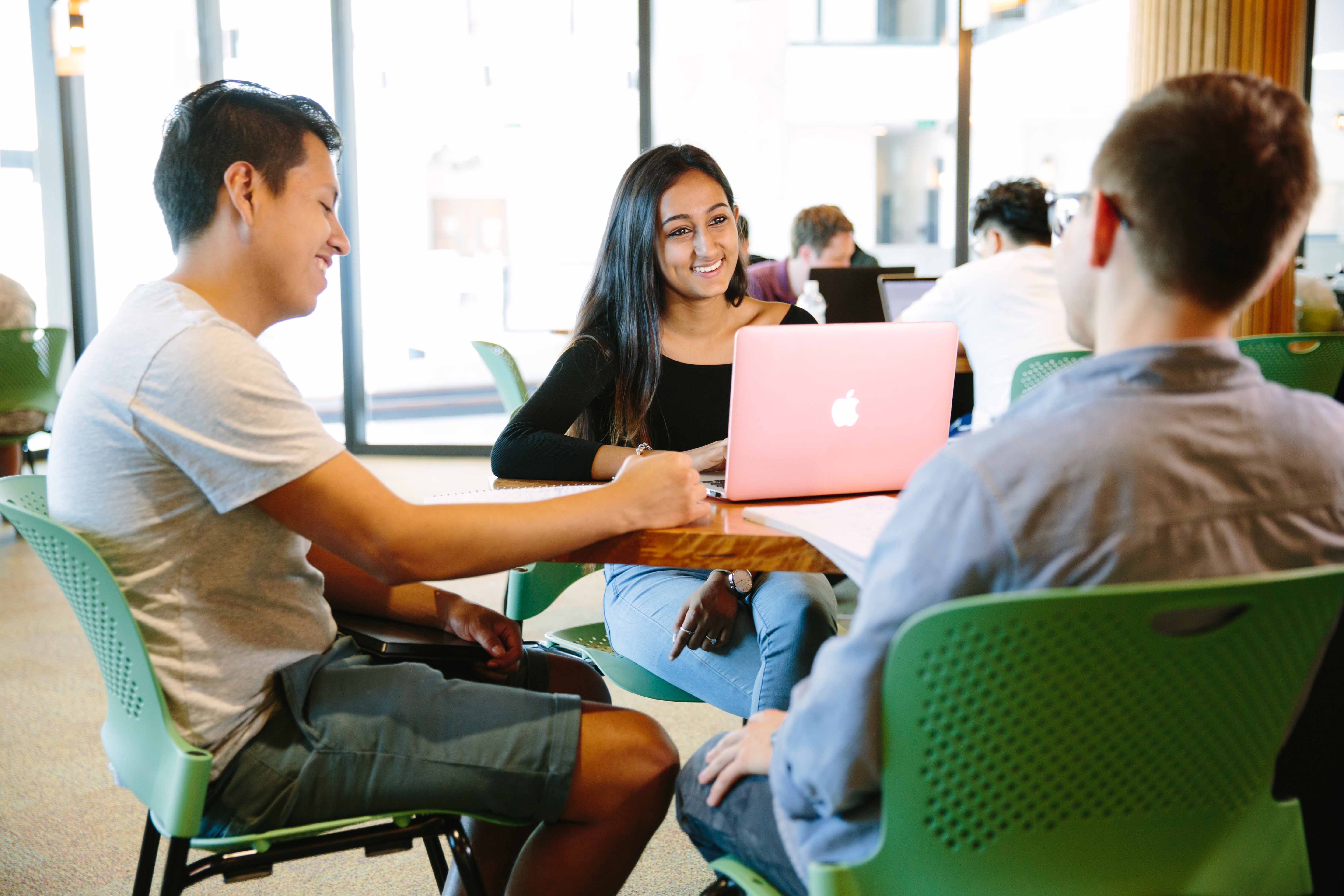 The newly designed programs
The Master of Public Health is the only program in Australia to be accredited with the European Agency for Public Health Education Accreditation (APHEA), which ensures our curriculum adheres to the rigorous international standards required for a world-leading public health program. This accreditation also enables graduates to fast track registration as an IUHPE Registered Health Promotion Practitioner through the Australian Health Promotion Association (AHPA).
By extending the Master of Public Health to a 2-year program, students comprehensively cover all foundational public health competencies and can now complete a project or placement, or participate in team-based consultancy projects in a public health lab.
"We are setting up our students to be highly successful public health professionals by ensuring they have equal opportunity to build their employability skills. This is the cornerstone for our projects, placements and the Public Health Impact Lab," Associate Professor Sheleigh Lawler, Master of Public Health Program Director, said.
The Master of Epidemiology is geared toward students interested in pursuing a career as independent investigators in public health or clinical research. Through two specialisations - population health and clinical epidemiology - program graduates can confidently apply epidemiologic methods and concepts to generate, appraise, synthesise, interpret and communicate information for policy, practice and research.
UQ is the only Group of 8 (Go8) university in Australia to offer a Master of Epidemiology program with a specialisation in clinical epidemiology for non-medical graduates. The program is also an excellent pathway to a PhD, and for clinicians to develop skills that enable them to undertake their own research.
"The COVID-19 pandemic has highlighted the importance of epidemiology within public health. Our aim is to develop highly skilled epidemiology graduates who will make an important contribution toward strengthening the evidence base for public health practice," Dr Amalie Dyda, Master of Epidemiology Program Director, said.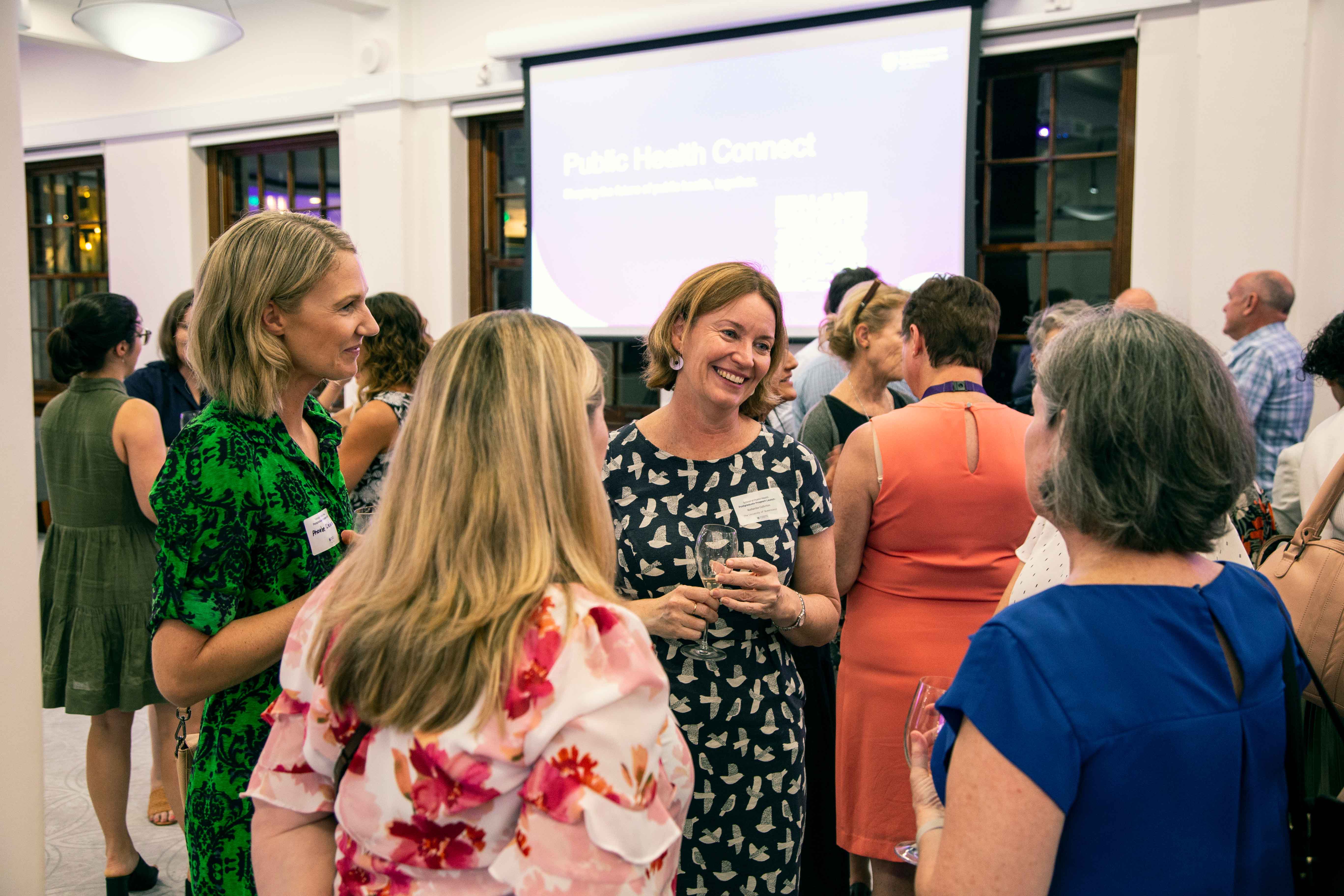 Continued collaboration with industry partners
The UQ School of Public Health's newly designed postgraduate programs were officially launched in early 2023, together with industry partners who made this milestone possible.
As well as commemorating the official launch, industry partners were invited to join the School's new engagement initiative – Public Health Connect.
Public Health Connect aims to strengthen and unite the School's network of industry partners to support the development of UQ students, research and communities.
This network will enable the UQ School of Public Health to continually update and develop its programs to ensure leadership in the field of public health – always aligning with the mission statement of 'Working together to improve the health and wellbeing of populations in a changing and inequitable world.'