Indigenous women's leadership and voice on climate change: Breaking the bias on exclusion in International Women's Week
Fri 11 Mar 2022

11:30am

–

12:30pm
Indigenous women are traditional knowledge holders, but when it comes to climate change, they are not necessarily being heard. Last week's release of the latest IPCC report on vulnerability and adaptation was welcomed for its first inclusion of Indigenous Knowledges alongside Western scientific research. However, Indigenous Peoples were not included in the Lead Author team for the Australian context- and two of our speakers wrote about their concerns in TheConversation.com.
During this week of celebrations and reminders about women's strengths on International Women's Day, we explore the theme of #BreakTheBias on exclusion from climate change decision-making for Indigenous women.
We bring you a panel of three extraordinary Indigenous women who are raising their voices to highlight the plight of their traditional Countries in a changing climate- and breaking that bias for all generations to come.
Join us for this special event hosted by The University of Queensland's School of Public Health and register to receive the webinar link.
11:30am-12:30pm, Friday March 11 2023 AEST (Queensland)
(12:30 AEDT/ Sydney and Melbourne; 9:30am GMT+8/Manila; 8:30pm Thurs Mar 10 GMT-5/ New York City; 5:30pm Thurs Mar 10 GMT-8/Los Angeles)
The event will be moderated by Dr Nina Lansbury, School of Public Health at the University of Queensland and a Lead Author on the IPCC Assessment Report 6 (Australasia chapter in Working Group 2).
Our speakers
Joan Carling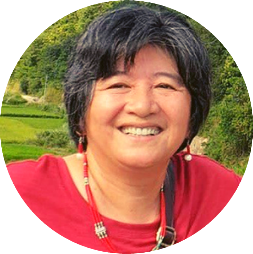 Joan Carling is an indigenous activist from the Cordillera in The Philippines with more than 20 years of working on indigenous issues from the grassroots to the international level. Her expertise includes areas like human rights, sustainable development, the environment, climate change, and additionally the application of Free, Prior and Informed Consent. She was the General Secretary of the Asia Indigenous People Pact (AIPP) from September 2008 to December 2016. She was appointed as indigenous expert of the Permanent Forum on Indigenous Issues (2014-2016) by the United Nations Economic and Social Council. She was awarded the Lifetime Achievement Award by UN Environment in September 2018. She is the Global Director of the Indigenous Peoples Rights International and the co-convenor of the Indigenous Peoples' Major Group for Sustainable Development-IPMG.
Adjunct Professor Sandra Creamer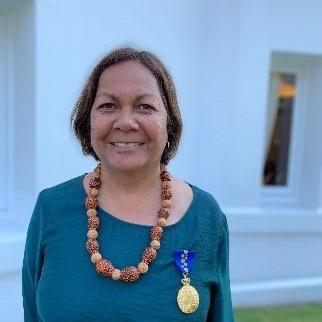 Sandra Creamer is the CEO of the National Aboriginal and Torres Strait Islander Women's Alliance (NATSIWA) and Adjunct Professor of Public Health at the University of Queensland. She is also the Global Director of the Indigenous Peoples Rights International. She is a Waanyi/Kalkadoon woman, an academic and legal officer. Sandra has worked with Indigenous women in Australia and globally, and believes it is important to empower Indigenous women for self-determination, equality on their rights as well as understanding how they can challenge issues that affect their communities. Sandra was awarded an AM in 2019 for her leadership in Indigenous women's rights.
Dr Vinnitta Mosby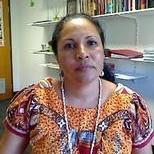 Dr Vinnitta Mosby is a Torres Strait Islander woman with connection to the Murray Islands in the Torres Strait. Graduating with a degree in social work with first class honours in 2010 and obtaining an APA scholarship enabled the completion of her PhD from James Cook University in 2015. Currently a lecturer in the school of Social Work at James Cook University, Vinnitta's interest in climate change-related migration was explored further in her honours thesis which focused on how Torres Strait Islanders' experienced spirituality outside of place (Torres Strait) and a  PhD that focused on contemporary out-migration of Torres Strait Islanders from the region and the experience of resettlement on the Australian mainland.  Areas of interests include internal migration and resettlement, spirituality, social-emotional health and wellbeing and Indigenous women's rights.