It's World Population Day! To mark the occasion,&nbsProfessor Elizabeth Eakin, Head of UQ's School of Public School, answers some timely questions about population health and the health of Australians.
What is population health and how do you track it?
Population health refers to the health of large groups of people, like all Australians, or all women in Australia, or all people living in a specific geographic location.
In Australia, population health is primarily tracked via health surveys and administrative health data and is owned or sourced by the Australian Institute of Health and Wellbeing and state departments of public health. This includes data on the number of Australians living with chronic diseases, participating in cancer screening, deaths, and the burden of disease.
Health data is often analysed and reported on various groups in the population, for example, men, women, non-binary; people from various countries and cultures, and is considered against social determinants of health, such as education and income. 
What is the current health status of Australia?
Australia's overall current health status is amongst the best in the world. We have a better life expectancy and cancer survival rates than most other countries in the world.
We experienced a much lower impact from COVID-19 (fewer deaths) than most other countries, due to the strong public health measures put in place here.
However, these overall figures do not give a true indication of an increasing amount of health disparities – that is differences or reductions in health, which are observed in some groups more than in others, and are often driven by social determinants of health, specifically lower levels of education and poverty. 
What are some surprising facts about the health of Australians? 
For those of us working in public health, there are not too many surprises!
Some of our newest work is tracking the impact of climate change and extreme heat on human health and tracking increasing levels of mental health problems. 
What are the implications of this for Australia?
In terms of chronic disease prevention, we still need to focus on the basics – not smoking and aiming for a healthy weight via regular physical activity and healthy eating.
In terms of preventing infectious diseases like COVID-19 and the flu, we need many more Australians to be up to date with their vaccinations!
For the health of current and future generations, we also need much more government, industry and individual action on climate change.
---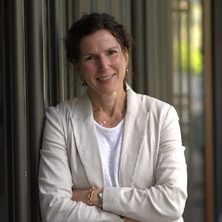 Professor Elizabeth Eakin is Head of the UQ's School of Public School and Principal Research Fellow in the School of Public Health, University of Queensland. As a behavioural scientist working in the field of population health, she has developed an internationally recognised program of research in health behaviour interventions in chronic disease prevention and management.