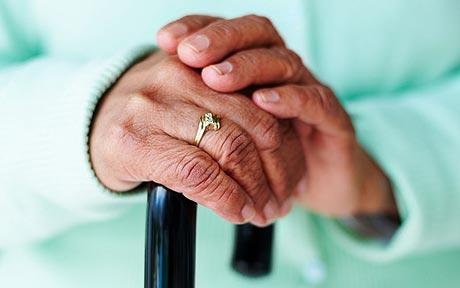 Ageing of the world's population is leading to a substantial increase in the numbers of individuals suffering from chronic after-effects of diseases and injuries, according to a new study from the Global Burden of Disease Project that was co-authored by researchers from The University of Queensland's 
School of Public Health
.
The 
study
, 
Global, regional, and national incidence, prevalence, and years lived with disability for 301 acute and chronic diseases and injuries in 188 countries, 1990-2013: a systematic analysis for the Global Burden of Disease Study 2013
, is the first to examine the extent, pattern, and trends of non-fatal health loss across countries.
School of Public Health's Professor 
Harvey Whiteford
 and his Policy and Epidemiology Group at the Queensland Centre for Mental Health Research (
QCMHR
) co-authored the study and undertook modelling for all mental and substance use disorders.
"Mental and substance use disorders contribute 21.2 per cent of global disability and are the leading cause of disability followed by musculoskeletal disorders (when combined with fractures and soft tissue injuries) at 20.8 per cent," Professor Whiteford said.
The study shows that people across Australia are living longer but spending more time in ill health with non-fatal diseases and injuries such as major depressive disorder and low back pain.
The study was published in The Lancet online on 7 June 2015.