ABOUT THE SPEAKERS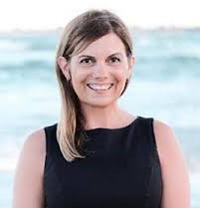 TRACEY HARDY is a proud descendant of the Kamilaroi Nation, born and raised on Kooma country in remote SE Qld. Tracy now enjoys calling Kabi Kabi/Gubbi Gubbi country home on Queensland's Sunshine Coast. Tracy completed her degree in Nutrition/Dietetics with Embedded Honours, at the University of the Sunshine Coast in 2017. Her research project explored the cultural safety of a chronic disease self-management program for Aboriginal and Torres Strait Islander people in the Gympie region. In 2018, Tracy was awarded the USC Chancellor's Medal for academic achievement and for her local and national volunteer work within Aboriginal and Torres Strait Islander health. Tracy was elected Chairperson of the Indigenous Allied Health Australia's (IAHA) Student Representative Committee in 2016 and in 2017 she became a Director (Student) on IAHA's Board. Since completing her degree, Tracy has worked as a dietitian for the Institute for Urban Indigenous Health, and also founded Wattleseed Nutrition & Dietetics, where she provides nutrition education and support to Aboriginal and Torres Strait Islander peoples within the Sunshine Coast Region. In December 2018, Tracy was elected as a Director (Graduate) on IAHA's Board. Tracy volunteers on research advisory committees, on a Regional Planning and Coordination Committee for Outreach Services – Central Region and as part of the Dietitian's Association of Australia Indigenous Interest Group.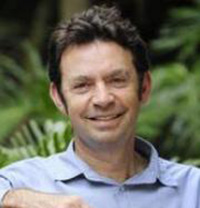 Dr Ray Mahoney (Bidjara) is a Senior Research Scientist with CSIRO Health and Biosecurity based at the RBWH and has an adjunct academic appointment with School of Public Health at the University of Queensland.  Dr Mahoney's research background includes cardiovascular disease, patient journey, health information, data quality, e-health and Aboriginal and Torres Strait Islander health education and curriculum development.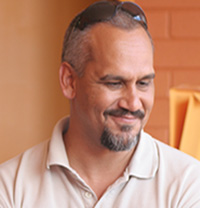 Mr Eddie Miles is a Warlpiri/Gurindji man, with family connections through central and north Australia. Eddie has over 15 years' experience working with organisations servicing Aboriginal people, including three years with a remote retail organisation. Eddie first became involved in community food security and retail food environment research a decade ago. He has continued to contribute to this research program and is an Honorary Fellow with Menzies School of Health Research. Eddie is a Senior Community Development Officer with Indigenous Community Volunteers, an organisation that continues to support Eddie's contribution to research in improving food security and food environments in remote Aboriginal and Torres Strait Islander communities.
SEMINAR OVERVIEW
This seminar will provide the opportunity for the audience to explore with a panel of Aboriginal researchers, factors to consider when working in partnership with Aboriginal and Torres Strait Islander Peoples and communities. Each panel member will briefly outline their experience of research, followed by responses to panel and audience questions.
Afternoon tea will be provided, following the Seminar, giving attendees an opportunity for further discussion with the panellists.  Please RSVP (below) for catering purposes.

Livestream: Unavailable
Contact: med.research.sph@uq.edu.au
About Seminar Series
Our seminars are held weekly on a Tuesday afternoon and showcase the latest public health research by the School's researchers, adjuncts and visitors. 
No RSVPs required, all are welcome.
For more information about our seminar program, please email med.research.sph@uq.edu.au
Subscribe
Subscribe to be kept updated about future seminars.
Seminar recordings
A selection of seminar recordings is available online to users with a UQ username and password. 
Venue
Level 1
Public Health Building (887)
288 Herston Road (corner of Herston Rd and Wyndham St)
The University of Queensland
Herston QLD 4006, Australia