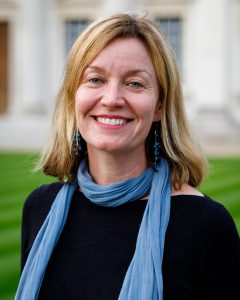 ABOUT DR KATHERINE CULLERTON
Dr Katherine Cullerton is a Research Fellow in the School of Public Health at the University of Queensland and a Visiting Research Fellow at the University of Cambridge. Katherine brings a diverse background to her research. She is a qualified dietitian and has worked in a range of countries and settings including with Aboriginal communities, schools, in health promotion capacity building, tobacco control and as a national policy officer. Her research focuses on increasing the agency of advocates to effectively influence public health nutrition policy and exploring whether it is ever acceptable for nutrition researchers to engage with the food industry.   
SEMINAR OVERVIEW
Influencing public policy change can be difficult and complex, particularly for those with limited power and resources. One of the key difficulties is that the development of public policy is rarely a linear process. It is constructed through complex interactions and negotiations amongst a range of stakeholders, including politicians, interest groups, advisers, bureaucrats, and a range of other actors. Many factors impact on the likelihood of policy change occurring. Gaining the support of the public is one important factor in policy change, however, ensuring you have political will is essential. During this seminar Katherine will outline her research to date exploring the power and influence of interest groups on nutrition policy in Australia, barriers and enablers to influencing political will and public policy and future steps in this body of work. 
Livestream: https://uqz.zoom.us/j/804381243
Contact: med.research.sph@uq.edu.au
About Seminar Series
Our seminars are held weekly on a Tuesday afternoon and showcase the latest public health research by the School's researchers, adjuncts and visitors. 
No RSVPs required, all are welcome.
For more information about our seminar program, please email med.research.sph@uq.edu.au
Subscribe
Subscribe to be kept updated about future seminars.
Seminar recordings
A selection of seminar recordings is available online to users with a UQ username and password. 
Venue
Level 1
Public Health Building (887)
288 Herston Road (corner of Herston Rd and Wyndham St)
The University of Queensland
Herston QLD 4006, Australia